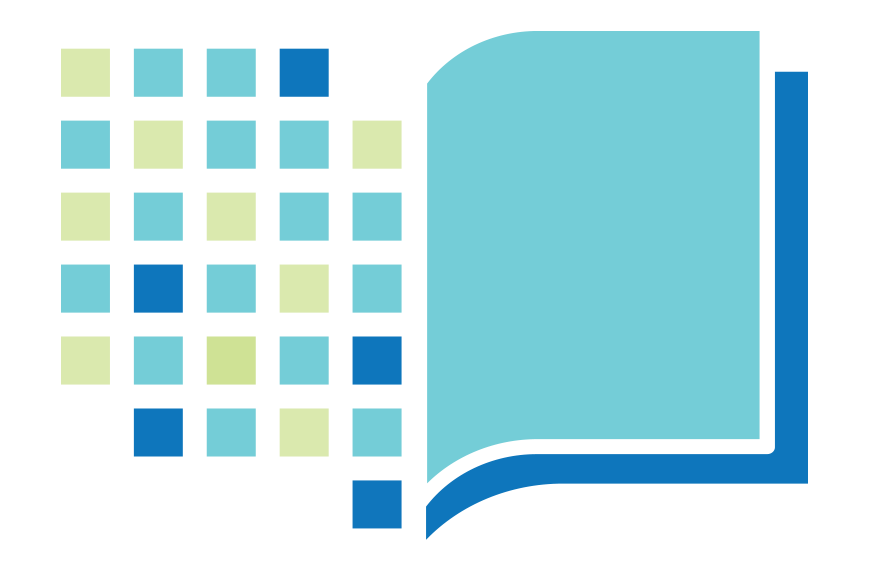 Informed consent
(English)
PROJECT IDENTIFICATION
Title of the project: Fostering higher education students' autonomy through blended learning (BLEARN_AUTONOMY)
Reference: 2020-1-ES01-KA203-082513
Erasmus+ project coordinated by the UAB.
Consentiment informat



(Català)
IDENTIFICACIÓ DEL PROJECTE
Títol del projecte: Fostering higher education students' autonomy through blended learning (BLEARN_AUTONOMY)
Referència: 2020-1-ES01-KA203-082513 
Projecte Erasmus+ coordinat per la UAB.
Consentimiento informado



(Español)
IDENTIFICACIÓN DEL PROYECTO
Título del proyecto: Fostering higher education students' autonomy through blended learning (BLEARN_AUTONOMY)
Referencia: 2020-1-ES01-KA203-082513 
Proyecto Erasmus+ coordinado por la UAB.
OBJECTIVE OF THE STUDY
This study will analyse higher education students' autonomy in hybrid learning. Courses use hybrid learning when teachers and students interact both face-to-face and online. The study will analyse several aspects of autonomy.
OBJECTIU DE L'ESTUDI
Aquest estudi analitzarà l'autonomia dels i les estudiants d'educació superior en l'aprenentatge híbrid. Els cursos utilitzen un aprenentatge híbrid quan professors/es i estudiants interactuen tant en persona com en línia. L'estudi analitzarà diversos aspectes de l'autonomia.
OBJETIVO DEL ESTUDIO
Este estudio analizará la autonomía de los y las estudiantes de educación superior en el aprendizaje híbrido. Los cursos utilizan un aprendizaje híbrido cuando profesores/as y estudiantes interactúan tanto en persona como en línea. El estudio analizará diversos aspectos de la autonomía.
DESCRIPTION AND METHODS
Students can participate in all of the tools designed to gather information from them, or can just choose to which ones they are willing to contribute.
Questionnaire for students
The participation in this study involves answering online questionnaires. Results are expected to provide relevant information on the implementation of the digital portfolio in all the subjects in which it will be carried out.
Oral reflections & Interviews
A qualitative phase of data gathering will be conducted performing synchronous interviews as well as collecting recordings of students oral reflections.
Portfolios and feedback
Teachers participating in this project will evaluate your reflective portfolios and will provide you feedback using specific rubrics. This data will be included into the research, but will be used only for analysis to help reaching the research objectives. For research purposes (out of the subject or course), this data will be always anonymised or pseudonymised. If a sentence or a part of this work is considered necessary to complement any publication (e.g. handbook or scientific paper), the research team through the teacher will ask explicit permission yet maintaining anonymity.
DESCRIPCIÓ I MÈTODES
Els i les estudiants poden participar a tots els instruments dissenyats per recollir informació o triar a quins estan disposats/des a contribuir.
Qüestionari per a estudiants
La participació en aquest estudi implica respondre qüestionaris en línia. S'espera que els resultats proporcionin informació rellevant sobre la implementació del portafoli digital en totes les matèries en què es durà a terme.
Reflexions orals i entrevistes
Es realitzarà una fase qualitativa de recopilació de dades realitzant entrevistes sincròniques i recollida d'enregistraments de reflexions orals.
Portfolios i feedback
Els professors que participen en aquest projecte avaluaran els vostres portafolis de reflexió i us proporcionaran comentaris mitjançant rúbriques específiques. Aquestes dades s'inclouran a la investigació, però només s'utilitzaran per fer anàlisis per assolir els objectius de la recerca. A efectes de recerca (fora de l'assignatura), aquestes dades sempre seran anonimitzades o pseudonimitzades. Si es considera necessària una frase o una part d'aquest treball per complementar qualsevol publicació (p.e. handbook o article científic), l'equip de recerca a través del professor/a en sol·licitarà permís explícit, però mantindrà l'anonimat.
DESCRIPCIÓN Y MÉTODOS
Los y las estudiantes pueden participar en todos los instrumentos diseñados para recoger información o elegir en cuáles están dispuestos/as a contribuir.
Cuestionario para estudiantes
La participación en este estudio implica responder cuestionarios en línea. Se espera que los resultados proporcionen información relevante sobre la implementación del portafolio digital en todas las materias en las que se llevará a cabo.
Reflexiones orales y entrevistas
Se realizará una fase cualitativa de recopilación de datos realizando entrevistas sincrónicas y recogida de grabaciones de reflexiones orales.
Portfolios y feedback
Los profesores que participan en este proyecto evaluarán vuestros portafolios de reflexión y os proporcionarán comentarios mediante rúbricas específicas. Estos datos se incluirán en la investigación, pero sólo se utilizarán para hacer análisis referentes a los objetivos de investigación. A efectos de investigación (fuera de la asignatura), estos datos siempre serán anonimizados o seudonimizados. Si se considera necesaria una frase o una parte del trabajo para complementar cualquier publicación (p. ej. Handbook o artículo científico), el equipo de investigación a través del profesor/a solicitará permiso explícito, pero mantendrá el anonimato.
CONFIDENTIALITY
Your identity will be kept confidential and only given members of the research team of BLEARN_AUTONOMY project will have access. If study cases are to be published, identities will be anonymised or pseudonymised.
The investigators will keep all the information in a safe place and will destroy the identifying data once the investigation is completed and the outputs of the project published.
CONFIDENCIALITAT
La teva identitat es mantindrà confidencial i només hi tindran accés determinats membres de l'equip d'investigació del projecte BLEARN_AUTONOMY. Si s'han de publicar casos d'estudi, les identitats seran sempre anonimitzades o pseudonimitzades.
Els investigadors conservaran tota la informació en un lloc segur i destruiran les dades identificatives un cop finalitzada la investigació i publicats els resultats del projecte.
CONFIDENCIALIDAD
Tu identidad se mantendrá confidencial y sólo tendrán acceso determinados miembros del equipo de investigación del proyecto BLEARN_AUTONOMY. Si se publicaran casos de estudio, las identidades estarían siempre anonimizadas o seudonimizadas.
Los investigadores mantendrán toda la información en un lugar seguro y destruirán los datos de identificación una vez que se complete la investigación y se publiquen los resultados del proyecto.
VOLUNTARY PARTICIPATION
Participation is voluntary and non-participation does not involve any penalty.
You have the right to withdraw from the study at any time without explanation and without negative consequences; you just have to communicate it to us by any means. In addition, if you wish so, you can exercise your rights recognized by the European Regulation on the protection of personal data by contacting the data manager (blearn.autonomy(a)uab.cat) with your request and a photocopy of the DNI. Applications to exercise your rights are available on the website of the UAB Data Protection Office.
You also have the right to complain at the Catalan Data Protection Authority, and whenever you deem it necessary you can contact the UAB data protection delegate (proteccio.dades(a)uab.cat).
In any case, you will receive a written response to the action taken within the legally established deadline.
PARTICIPACIÓ VOLUNTÀRIA
La participació és voluntària i la no participació no comporta cap penalització.
Tens el dret a retirar-te de l'estudi en qualsevol moment sense donar explicacions i sense conseqüències negatives; només ens ho has de comunicar per qualsevol mitjà. A banda d'això, si així ho desitges, pots exercir els teus drets reconeguts pel Reglament europeu de protecció de dades personals adreçant-te a a l'encarregat del tractament (blearn.autonomy(a)uab.cat) amb la teva sol·licitud i una fotocòpia del DNI. Les sol·licituds per exercir els teus drets estan disponibles a la web de l'Oficina de Protecció de Dades de la UAB. 
També tens dret a presentar reclamacions davant l'Autoritat Catalana de Protecció de Dades, i sempre que ho consideris necessari pots contactar amb el delegat de protecció de dades de la UAB (proteccio.dades(a)uab.cat). 
En qualsevol cas rebràs una resposta per escrit de l'acció realitzada en el termini establert legalment.
PARTICIPACIÓN VOLUNTARIA
La participación es voluntaria y la no participación no conlleva ninguna penalización.
Tienes el derecho a retirarte del estudio en cualquier momento sin dar explicaciones y sin consecuencias negativas; sólo lo tienes que comunicar por cualquier medio. Si lo deseas, puedes ejercer tus derechos reconocidos por el Reglamento europeo de protección de datos personales dirigiéndote al encargado del tratamiento (blearn.autonomy(a)uab.cat) con tu solicitud y una fotocopia del DNI. Las solicitudes para ejercer tus derechos están disponibles en la web de la Oficina de Protección de Datos de la UAB.
También tienes derecho a presentar reclamaciones ante la Autoridad Catalana de Protección de Datos, y siempre que lo consideres necesario puedes contactar con el delegado de protección de datos de la UAB (proteccio.dades(a)uab.cat).
En cualquier caso recibirás una respuesta por escrito de la acción realizada en el plazo establecido legalmente.
DECLARATION OF INFORMED CONSENT
In every action you will be asked to declare to have taken knowledge and accept to participate voluntarily in the research. If you do so, you are granting to have read this Informed Consent and to agree with it.
Download informed consent (PDF 358Kb)
DECLARACIÓ DE CONSENTIMENT INFORMAT
A cada recollida d'informació es demanarà que declaris tenir coneixement de la investigació i que hi participes voluntàriament. Si ho fas, acceptes haver llegit aquest consentiment informat i que estàs d'acord amb el que s'hi exposa.
Descarrega el consentiment informat (PDF 359Kb)
DECLARACIÓN DE CONSENTIMIENTO INFORMADO
En cada recogida de información se solicitará declarar que tienes conocimiento de la investigación y que participas voluntariamente. Si lo haces, aceptas haber leído este consentimiento informado y que estás de acuerdo con lo que se expone.
Descarga el consentimiento informado (PDF 359Kb)